Providing High-Quality Blown-In Attic Insulation
Having the right kind of insulation in your attic is vital to having a more energy-efficient environment in your home or business. If you are looking to have quality blown-in attic insulation services, turn to City Wide Insulation Company, Inc.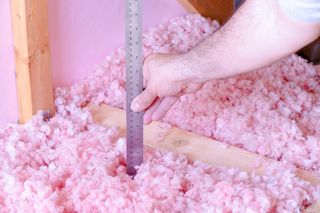 Blown-In Attic Insulation
You may choose blown-in insulation if you want to reduce bills and control the loss of heat and cooled air in your home or business. This type of insulation is typically administered by blowing or spraying it into an attic and is primarily made up of eco-friendly fiberglass material.
Maintaining Proper Ventilation
Attic insulation is your first step in ensuring quality air conditioning, heating, and ventilation in your property. Maintaining proper ventilation throughout your home or business helps prevent not just heat but also cooled air from leaching out. To learn more about the various ways we can help you maintain adequate ventilation, contact our expert team.
Benefits of Blown-In Insulation
Installing blown-in insulation for your attic is quick and easy as well as very helpful in:
Promoting Energy Efficiency
Providing Noise Control
Reducing Condensation
Insulation in your attic can last a long time and still retain its effectiveness. However, there are many reasons why you may want to consider getting your insulation removed and reinstalled. When that time comes, we provide insulation removal services. Here are some indicators that your insulation is due for replacement:
Water Damage
Moldy Insulation
Pest Infestation
Extremely Old Insulation
Smoke Damage