Specializing in New Construction Insulation
When it comes to building a home, an apartment complex, or a commercial building, you need exceptional insulation throughout the property. That is why you need  professional insulation technicians to handle all of your needs.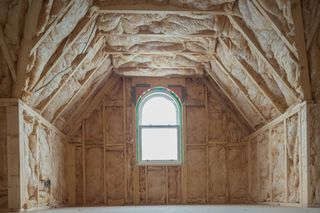 Our Installation Services
At City Wide Insulation Company, Inc., we offer a wide range of insulation installation for new construction projects. If you need to have your home or commercial building floor, basement, crawl space, or attic insulated, we have you covered. Our team can install various insulation materials, such as fiberglass, batt, BIBS, spray foam, and blown-in insulation. 
In operation for more than 65 years, our company has been offering reliable new construction services to our customers. Rest assured we deliver high-quality work that fits your budget.
Turn to the Insulation Experts
City Wide Insulation Company, Inc. installs insulation for residential properties, apartment complexes, and commercial buildings. Our experienced and knowledgeable technicians can seamlessly install a broad selection of insulation materials. If you are unsure of what kind of insulation you need, you can consult our experts. We will be more than happy to explain the differences between each type of insulation.
Why Insulate Your New Property?
Quality insulation for your property can mean saving on your monthly electricity bills. If you are building a new home, there are several reasons why you should insulate your property. These include:
Lowering Heating and Cooling Costs
Improving Air Quality
Reducing Sound and Noise
Preventing Structural Damage Caused by Moisture